Edible Flakes
In this Category: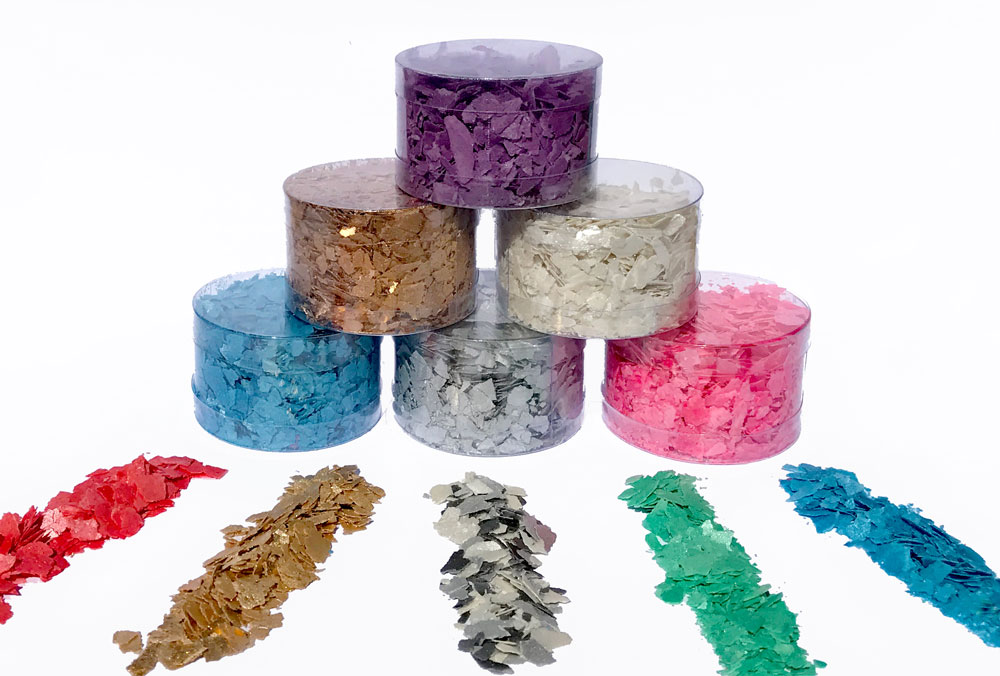 A fantastic new product for decorating cakes, providing a on-trend sequin effect or simply sprinkling on top of cupcakes and cookies and larger cakes. These innovative edible flakes offer cake decorators a new creative tool with which to make stunning cakes.
Available in beautifully created clear plastic containers with appropriate labels carrying information on weight, best before date, ingredients and product description, each contains 6g of flakes, enough to cover a 4 to 6 inch cake on the top and sides.
The flakes are 100% edible containing only FDA/EU approved shellac, potato starch and E171 (Titanium Dioxide) and colours.
---