Berry Fresh
In this Category: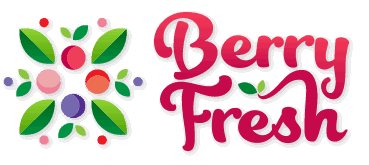 Just 100% Aussie Grown Berries and Fruit
Add delicious flavour, colour and fruity aroma to all your creations!
The new Berry Fresh range of Freeze Dried Berries is made from 100% Aussie Grown Berries which are grown by 100% Australian Family Farmers.
The Freeze Dry process gives customers the best and most natural tasting Berry Powders and Crumbles available while not having to worry about fresh fruit going bad or being wasted.
The product is 100% Natural with No Additives, No Preservatives and No Artificial Colouring added!
Vegan - No added Yeast, Gluten, Wheat, Milk, Artificial Colours, Sweeteners or Flavours.
The Berry Fresh mission is to provide the highest quality freeze dried fruits grown around Australia.

Berry Fresh Australia is an Australian owned family business.
We only use berries grown in Australia, by Australian farmers.
By choosing Berry Fresh you are supporting 100% Australian Family Farmers.
---