Vizyon Cold Glazes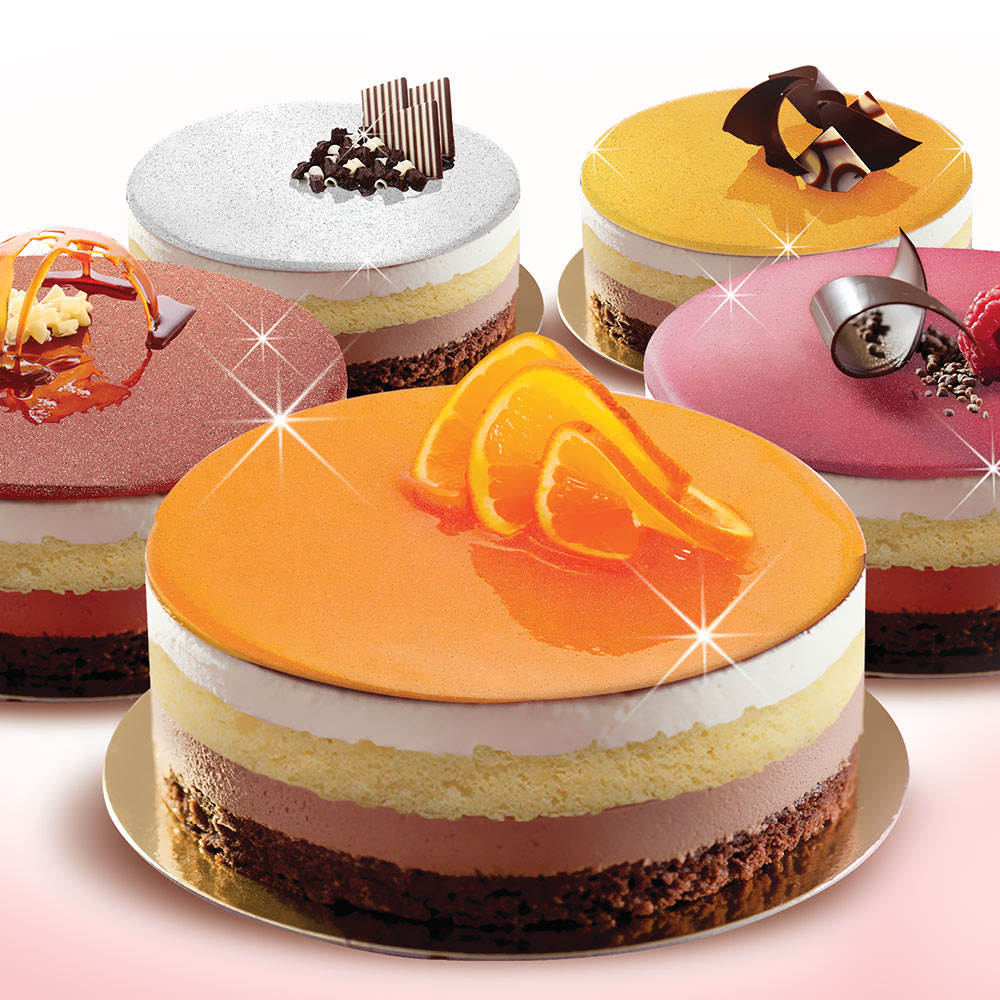 Vizyon Cold Glazes are ready to use and provide a spectacular sheen to your cakes and pastries
Glamour Cold Glazes are infused with edible glitter for a sparkling and spectacular finish.
Glamour Glazes are available in Gold, Silver, Orange, Raspberry and Caramel in 2.5kg pails.
Cold Glazes are available in Neutral, Vanilla, Caramel, Chocolate, Lemon, Kiwi, Strawberry, Orange, Sour Cherry, Banana, Raspberry, White, Ananas, Mango and Blueberry in 7kg pails.
Vizyon Cold Glazes prevent moisture loss in your creations and you can add varied tastes and an attractive appearance to your cakes and desserts. 100% vegetable based the Cold Glazes can be used directly or can be diluted with water to reach the desired texture.
DIRECTIONS FOR USE
Put the required amount of cold glaze into a bowl, add water until reaching a smooth desired texture for an easy application. Apply with a brush or a spatula on pastry products.
---